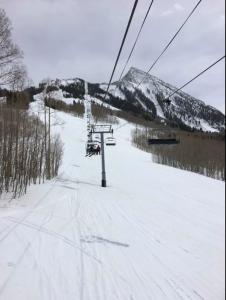 Vail Resorts Inc. (VRI) is currently under contract and due to close with Triple Peaks LLC in August 2018. This sale will include Mt Crested Butte, Okemo Mountain Resort in Vermont and Mount Sunapee Resort in New Hampshire. VRI is expected to be investing 35 million in the next two years across all four resorts.
This is an exciting time for the Ski Resort Area to improve upon guest experiences and also for the Mountain Pass to be connected with Vail Resorts.
The Muellers will retain ownership of their other real estate holdings in Mt. Crested Butte. Vail is proposing the Teo 2 expansion and in the process of review by the National Forest Service. One of VRI's main focuses has been on affordable housing as an important part of their business model replicating their other resorts efforts regarding affordable housing for their employees. They realize how valuable good employees are to the resort.
VRI intends to continue to develop and improve upon the experiences it offers and the Real Estate market will likely parallel this growth. Expansion in the long term and continuing more affordable housing would be ideal, as a well as an executed plan for sustained growth for our community.
Many existing condos have made improvements while maintaining their breathtaking views, close proximity to skiing, town and convenient access with the town shuttle and the RTA bus that offers free transportation from Crested Butte to Gunnison. There are still plenty of vacant lots available to build your dream on and houses being constructed on the Mountain, in the Town of Crested Butte and the surrounding areas, allowing many opportunities to continue to make this paradise a place you call home.